Landsail Ls388 Tyres Available in Halifax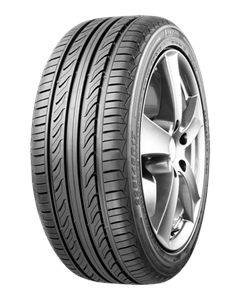 ---

Ls388
More information
The LS388 is the latest addition to the Landsail passenger car range. Leading edge tread design coupled with an advanced silica compound combine for a fuel-efficient drive.
Fuel saving tread compound
The LS388's advanced tread compound reduces rolling resistance, which helps boost your vehicle's fuel efficiency. And when you do that, you reduce exhaust emissions, too. You help save the environment while you save energy dollars.
Wet grip groove design
Four wide longitudinal grooves channel road water, while lateral grooves work to direct it out from under the tyre.
High stability centering rib
The solid rib in the center of the tire ensures straight-line driving stability.
Low tread wear shoulder design
The shoulder is integrated with heat-resisting bars to keep the tread blocks stable and protect them from irregular wear. For the same reason, the design also improves high-speed cornering stability.
Quiet-ride pitch alignment
Optimised tread pitch width and alignment for quiet resonance and reduced road noise.
---